Wind River Food Distribution
Welcome to our page!
Below you will find recipes to use with the ingredients coming in this month's food distribution boxes on the Wind River Reservation. To download all of our recipes for the month, click on Download All Recipes.
A quick note about us: We are the Cent$ible Nutrition Program (CNP), Wyoming's SNAP-Ed and EFNEP Programs. CNP is a cooking and nutrition program that serves families and individuals in Wyoming*. CNP educators live in communities across the state and teach free classes about healthy lifestyles including nutrition, cooking, and physical activity. We also work with community partners on amazing projects at gardens, food pantries, and schools.
For more recipes, download the FDPIR cookbook or contact your CNP Educator.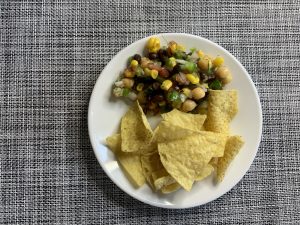 This colorful and tangy recipe is a great side for any gathering.
Read More »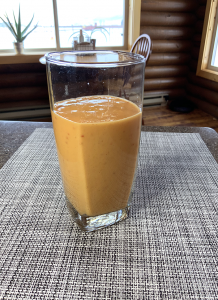 Bring home the tropics with this fruity smoothie. Go lactose-free with almond milk or use your favorite milk.
Read More »