The Cent$ible Nutrition Program is fortunate to have great partnerships across the state with organizations such a University of Wyoming Extension, food pantries, community gardens, and more. Together, we work on projects that help make our communities the healthiest they can be. This is our space to share successes from across the state. 
Sustainability for a Healthy Food Pantry
August 2019- In summer 2019, Lincoln County Extension in Afton received a Geodome to use as a community garden and to assist the local food pantry with sustainability for its fresh fruit and vegetables program as part of the Healthy Food Pantry Project. Read more.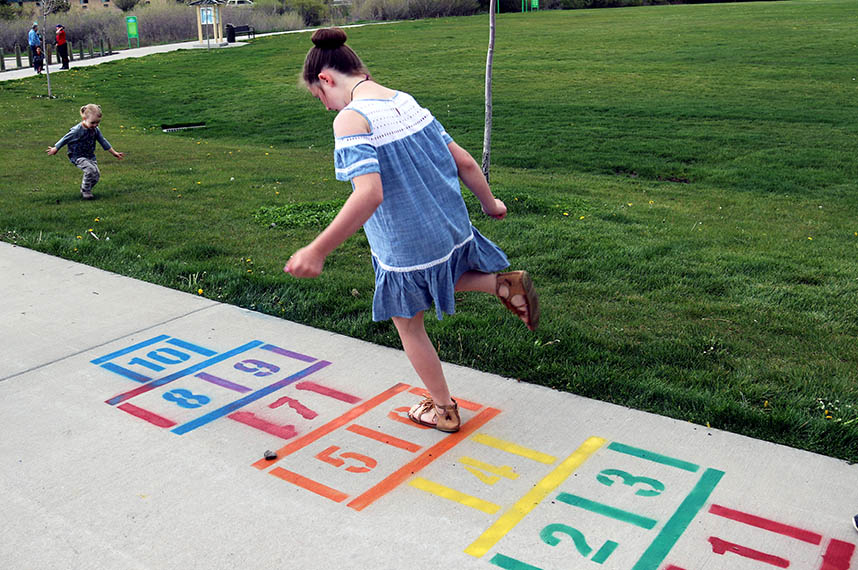 Spray & Play: Encouraging Activity Through Sidewalk Stencils
May 2019- The Cent$ible Nutrition Program in Uinta County partnered with Evanston Parks and Recreation District to paint sidewalk stencils along the Bear River Greenway. Painting the stencils was part of an end-of-school celebration and an active way to start the summer. Read more by clicking the title. Read more.