Cent$ible Nutrition News • July 2023 • Volume 26 | Number 4
Eat the Rainbow: 5 Ways to Eat More Fruits and Veggies Daily + Our Seasonal Produce Guides!
5 Ways to Eat the Rainbow
MyPlate recommends that everyone make half their plate fruits and vegetables. Fruits and vegetables provide important nutrients that keep us healthy and thriving. Eating enough fruits and vegetables can help lower blood pressure, aid in weight management, and reduce your risk for heart disease, stroke, and some cancers.
If enjoying this much produce seems like a challenge to you, you are not alone! In fact, up to 90% of Americans do not eat enough fruits and vegetables daily. The good news is, all forms of fruits and vegetables- fresh, frozen, canned, and dried- count. We have some simple, affordable tricks to make half your plate fruits and vegetables. Plus, you'll enjoy every bite!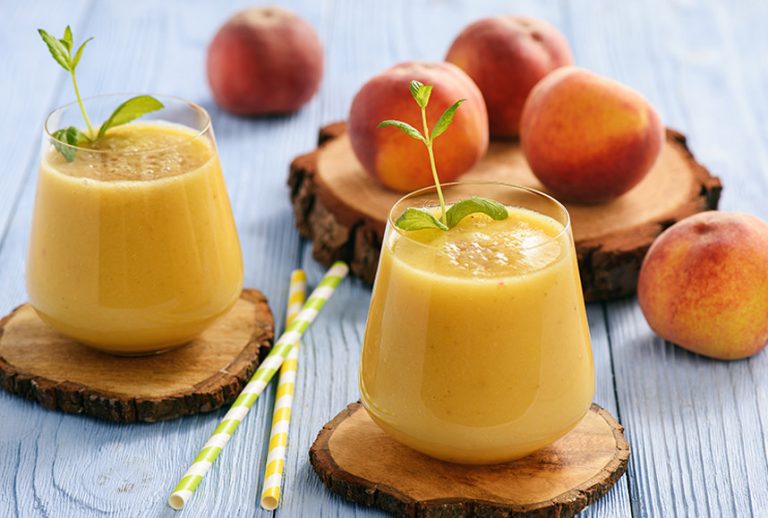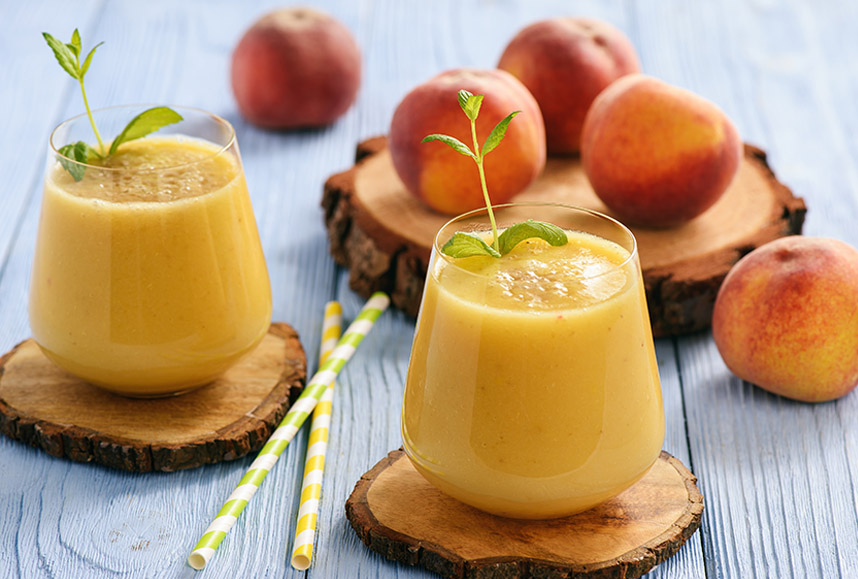 Smoothies are an excellent way to add a variety of fruits and vegetables to you day. Fresh, frozen, and canned fruits and vegetables work well in smoothies. Smoothies can also be a good way to use produce that is very ripe and at the end of its shelf life.
Ripe bananas make a good smoothie base. Try adding a handful of spinach and whatever other fruits you have on hand. Berries, peaches, pears, melon, oranges, pineapple, and mango are all tasty in smoothies. Frozen fruit makes smoothies thicker and colder. Canned fruits and their juices can provide a good liquid to make a smoothie sip-able. Adding milk or yogurt can provide calcium while adding creaminess. Play around to create your new favorite flavor! Smoothies make a delicious and nutritious snack or side with your main meal.
2. Fresh, Colorful Meal Planning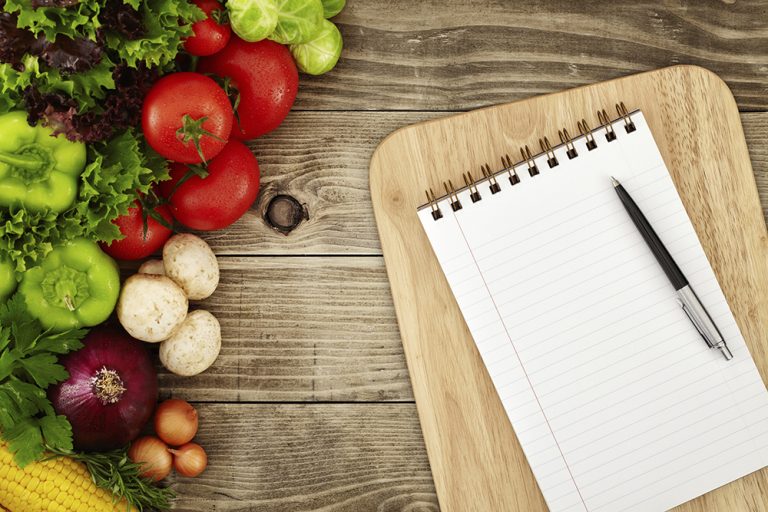 All forms of fruits and vegetables are healthy. That means we have so many ways to make half our plates fruits and vegetables. In the summer, many people focus on fresh produce. It is available, delicious, and often at a good price. Choosing seasonal produce is good for you budget, but it can be easy to forget about it in the refrigerator during bust weeks.
When planning your meals and grocery list, think about cost as well storage ability. Plan to eat delicate produce, like tomatoes, cucumbers, greens, bell peppers, or berries earlier in the week. This will prevent them from going bad. Heartier vegetables like carrots, beets, potatoes, sweet potatoes, apples, oranges, cabbage, broccoli, and cauliflower are good options for later in week. They will last longer, if stored properly, and can keep produce on the menu all week long.
3. Colorful Nutrition on the Go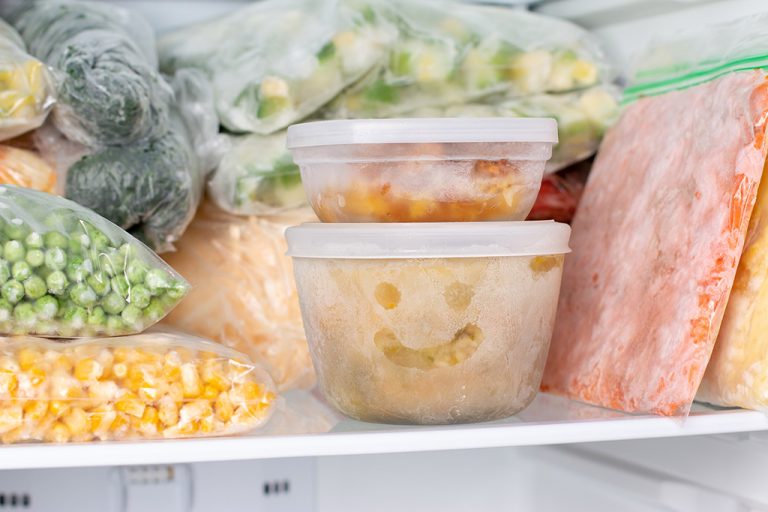 Fresh produce is tasty, but it also has a short shelf-life and usually requires preparation to cook it. If these concerns sound familiar, think about frozen produce. Frozen fruits and vegetables are flash frozen when they are ripe and can be as healthy as fresh. They are often less expensive per ounce and last several months in the freezer. They are also convenient to use. Frozen fruit can be added to smoothies, yogurt, cereal, or oatmeal with no washing and cutting necessary. Frozen vegetables are simple to heat in the microwave, usually with no other preparation needed. They also work well in stir-fry casseroles, skillet meals, and soup.
4. Protein Powerhouse Vegetables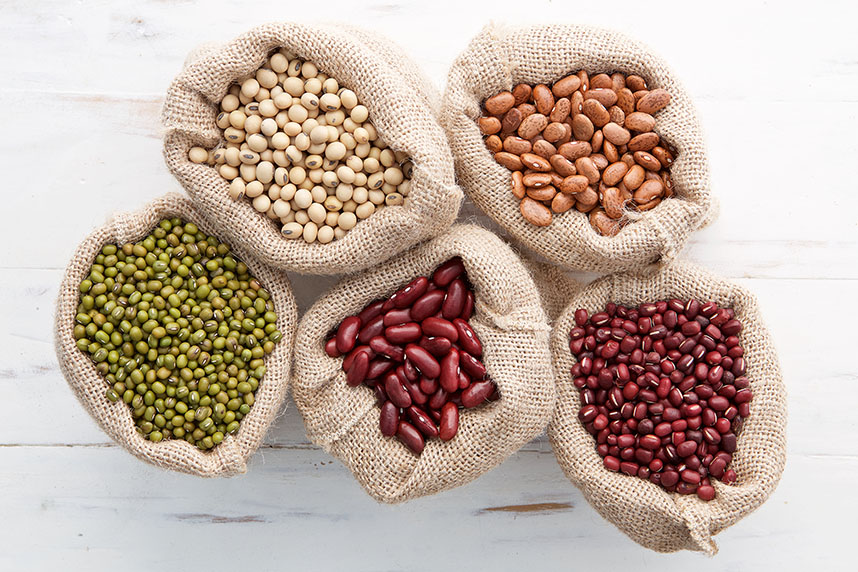 When most of us think of vegetables, things like carrots and broccoli likely come to mind. But, did you know that beans, peas, and lentils also count? These are powerhouse vegetables because they provide some of the same nutrients as other vegetables along with lots of protein. We call them plant proteins and they can be used in a variety of recipes.  
Plant proteins are also budget-friendly, often costing less than many animal-protein sources. They are a great choice as the main protein in dishes like soups, stews, and curries. Beans, peas, and lentils are usually available canned and dried. This makes them a perfect pantry staple that can be kept on hand for when you need them.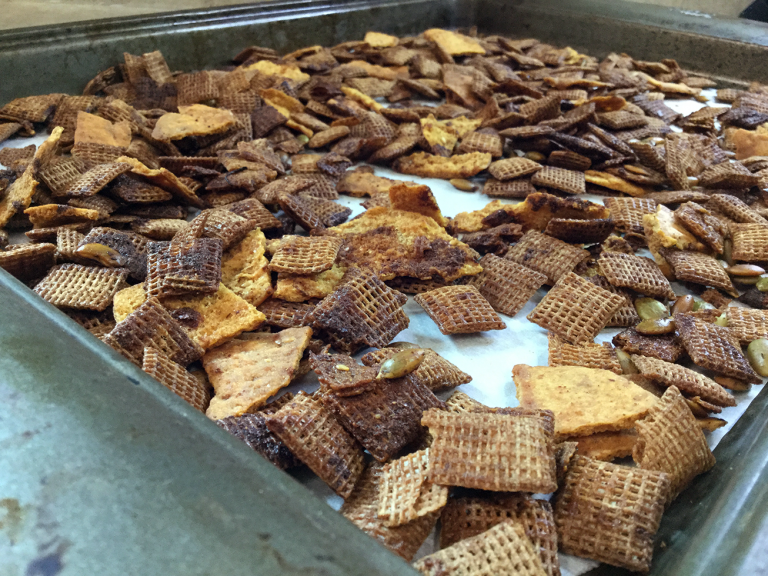 To make half your plate fruits and vegetables, think about enjoying them as a snack. While fresh fruits like apples, bananas, and oranges are good choices, don't forget about dried fruit. Dried fruit is shelf-stable and it is a good source of fiber. Try making a snack mix of dried fruit, nuts, and cereal for an easy on-the-go snack.
When time and space allow, a vegetable tray or snack bag is a healthy snack option. Carrot and celery sticks, broccoli crowns, cauliflower, and bell peppers can be washed and cut ahead of time. They should last 3-4 days in the refrigerator. Store in individual containers or bags and you'll have an easy option to pull out when you need a snack.   
Summer Seasonal Produce Guides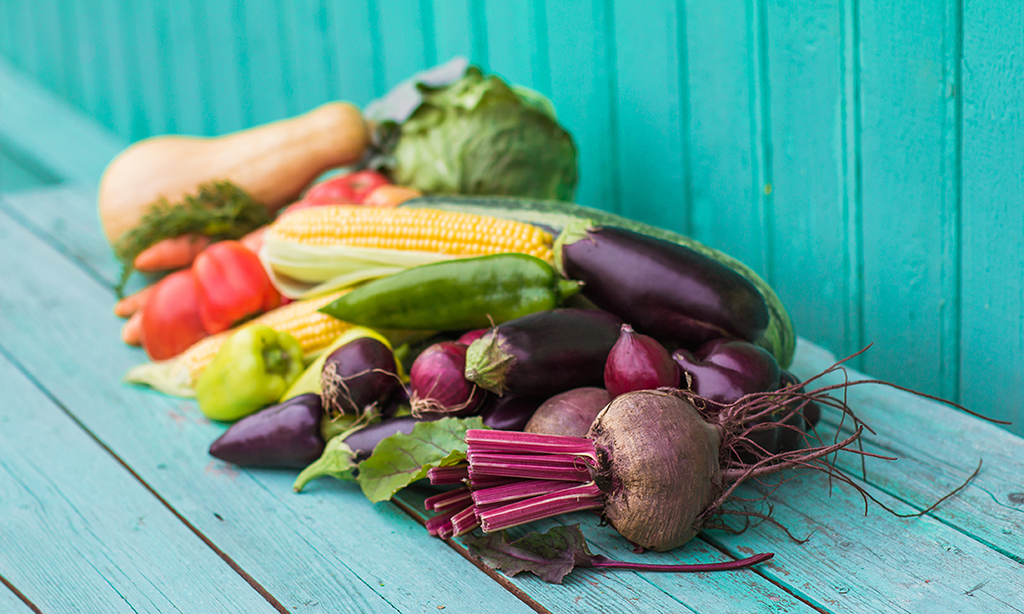 Summer is a great opportunity to explore fresh fruits and vegetables. Seasonal produce adds new colors, textures, and flavors to our meals. It also tends to be less expensive than out-of-season fruits and vegetables. Roasted summer squash, delicious grilled watermelon or fresh, snappy, green beans are all excellent ways to add variety to your summer food routine. Keep in mind that if fresh options are not available or not manageable on your current budget, dried, frozen or canned can all be added in to create even, balanced meals.
Look below, for quick tips, or find more information with our link for all things Summer Seasonal Produce.
Download this newsletter as a PDF.
Use your favorite canned or fresh fruit for a simple, flavorful dessert you can pair with low-fat frozen yogurt.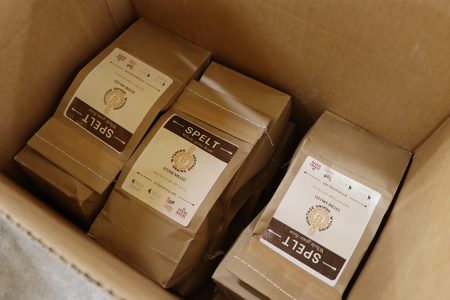 CNP + Food Resource Partners
The Cent$ible Nutrition Program works with food pantry partners around the state and Food Bank of Wyoming. We provide recipes to partners every month. This summer, we are looking forward to some Wyoming grown foods coming to our partners. Look for us at your local pantries. We'll have recipes and food samples!
Looking for Recipe Inspiration?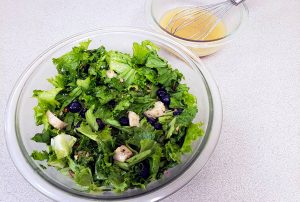 Feature recipe
Salad is perfect for those hot summer days. With chicken and blueberries, plus a tangy homemade dressing, this is a great simple summer dinner!
Read More »
Look to all our social media platforms for regular content posting and updates!